OUR INTRODUCTORY PROMO
7 Days $20 UNLIMITED
35+ Classes
All access to the facility
Resistance Machines
Free Weights
Cardio Machines
SIGN UP ONLINE
We have a range of memberships ready online
2 Months Minimum
6 Months Minimum
12 Months Minimum
including Weights Only and Student memberships
Your Community Gym
40 classes per week, free weights, resistance & cardio machines. Our aim is to provide exceptional service and a facility that will enable our community to achieve and maintain their fitness and lifestyle goals.
Affordable Fitness offers a one stop shop for everything fitness, be it Personal Training, Classes or Individualized exercise programs that can be run via our own app. We cater for everyone.
We offer a wide variety of memberships that benefit your circumstances and suit your needs, e.g. Student memberships, Group discounts for 2 or more signing up together, Weights only memberships and more. Please get in contact with us to learn more.
Daily Classes Schedule
Got you interested? Have a look at the schedule below, pick a class of interest, scroll down to book a Free Trial, choose the preferred class and wait for our response.
Want to find out more? Just click on any class you wish to know more about.
BOOK A FREE TRIAL
Come and see
You are most welcome to come in and experience our gym and offers for yourself. We are more than happy to see you being active and determined to go the extra mile to enhance your health, endurance, strength and general well-being, and to assist you getting there.
Personal Training
Check this out
If you're interested in PT sessions, then please don't hesitate to contact us. We will provide you with the most optimal solution for your fitness goals, with the help of advanced professionals. No matter the goal, we will find a way to get you there. We offer 30-minute & 60-minute Personal Training sessions, either as a one-off cost or packages. We also offer exercise program sessions that run 30 minutes that will focus on designing a program for you that you can then use digitally via our app, send to your email or even print. Get in touch with us in order to find out more...
GET YOUR WORKOUT DONE
Regular physical activity is one of the most important things you can do for your mental & physical health.
Everyone can experience the health benefits of physical activity – age, abilities, ethnicity, shape, or size do not matter. Your mindset matters!
Get Better Results & Heaps of Fun
FREE WEIGHTS - RESISTANCE MACHINES - CARDIO MACHINES
Zumba - Yoga - Pilates - Bodyfirm - Cycle and more...
FITNESS PASSPORT
All Access | $25 One-Off Fee | 1 Class Per Day, 5 Classes Per Week

"I have been a long-term member at Affordable Fitness. I love the classes in all varieties and the instructors at my gym. To me it is not just a gym, but a community. You get to make friends easy and we even go on holidays together."
26/05/2021
"I have been with Affordable Fitness now for 6 years. What I love about my gym is the amount of classes it offers and the fun I have whenever I am here. I enjoy the dance classes very much. The prices are great, I am happy with the instructors and the entire facility as well."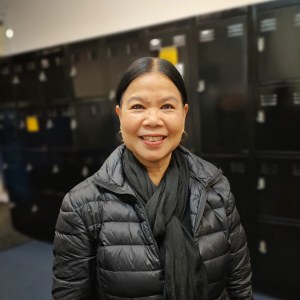 26/05/2021
"I've been with Affordable Fitness for more than 15 years now. I love the variety of classes, especially the dance classes. The staff is fabulous and always easy going."
26/05/2021
"It was the first time ever, that when I signed up into a gym I got a proper introduction into the centers' equipment, along with an individually designed complementary program. The prices are excellent, as is the venue. The friendly staff make you feel comfortable by greeting you and chatting with you every now and then. I made the right decision."
26/05/2021